Frequently Asked Questions

Listed below are questions (and answers) that we are frequently asked about the use of the free PowerPoint templates offered or the website itself. We will add additional questions as we receive them. Work in progress!
Still can't find your answer? Contact us, we would be more than happy to answer any questions you may have…
How to download the PowerPoint templates?
To download the templates, just click on the "free" green bold link, that is located:
on the right sidebar of the post
scroll-down, see just above the "Copyright: Free with attribution" instructions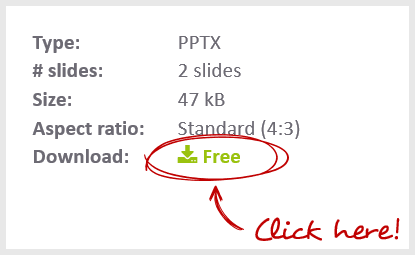 Watch our short video "How to download our free templates/digital assets?"
Hope it helps!